LOOSE ABSORBENT
Green Stuff® Loose Absorbent is ideal for use on any type of spill. Nothing compares with the speed and characteristics of GREEN STUFF® loose absorbent. Efficient for use in closed areas. Absorb instantly by applying directly on the spill. Our loose absorbent will keep your work area clean in a practical and quick way. In addition to significantly reducing waste, it will generate savings in the management and disposal of such waste.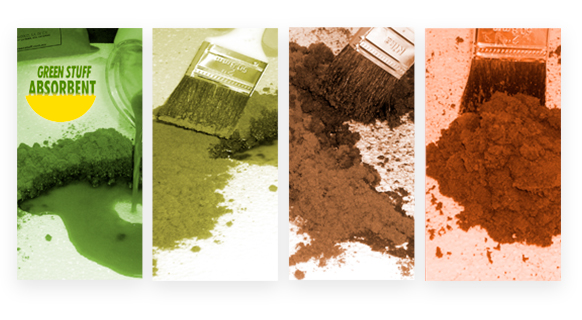 CHARACTERISTICS
-Universal absorbent.
-Able to absorb most oils, chemicals, paints, water-based products, and aqueous solutions.
-Provides great, fast absorption thanks to the cell design which allows the product to retain up to ten times its weight.
-It is not flammable, so it allows you to store it safely.
-Non-toxic and inert.
-Lightweight.
-Easy disposal as it can be incinerated or confined thanks to its high BTU's and non-biodegradability.
Many people out there are looking for essay writing services these days and that is quite natural since essay writing solutions have become such a big part of the higher education scene these days. When you need an essay writing services you wish to essay help make sure that you discover the best one possible. The best essay writers are going to offer essay help that is not only comprehensive but also economical. A lot of times essay authors will bill by the hour or have a flat rate they charge for your essay aid they supply. Here are some tips that will help you decide which essay writing service will be the best match for you.