LOOSE ABSORBENT
Green Stuff® Loose Absorbent is ideal for use on any type of spill. Nothing compares with the speed and characteristics of GREEN STUFF® loose absorbent. Efficient for use in closed areas. Absorb instantly by applying directly on the spill. Our loose absorbent will keep your work area clean in a practical and quick way. In addition to significantly reducing waste, it will generate savings in the management and disposal of such waste.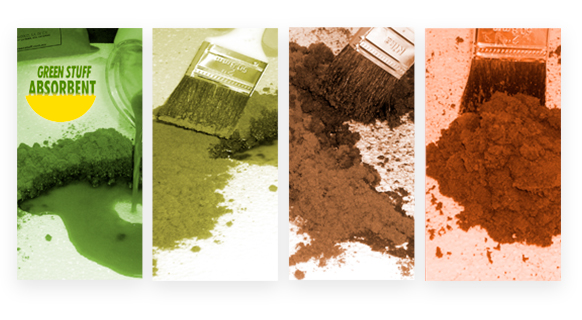 CHARACTERISTICS
-Universal absorbent.
-Able to absorb most oils, chemicals, paints, water-based products, and aqueous solutions.
-Provides great, fast absorption thanks to the cell design which allows the product to retain up to ten times its weight.
-It is not flammable, so it allows you to store it safely.
-Non-toxic and inert.
-Lightweight.
-Easy disposal as it can be incinerated or confined thanks to its high BTU's and non-biodegradability.